The go-to accounting and consulting firm for growing businesses.
Experience big firm expertise with the attention of a locally owned business
in the Greater D.C. area.
How far do you want to go?
Thought starters to get the ball rolling
output-onlinepngtools (5)-min
"Pete Ryan and his team have been a stalwart supporter of our startup business. They have been caring, prompt and true members of our team. I can not recommend them highly enough."
— R. Mirali, Co-founder & CEO | Healthcare
output-onlinepngtools (5)-min
"We have been with Ryan & Wetmore for over ten years and could not be more pleased. The professional and astute staff at Ryan & Wetmore provide auditing and consulting services. Through their diligence and timely advice, we have been able to transform from a small family run business into a larger enterprise service provider. Great company and more importantly, great people."
output-onlinepngtools (5)-min
"We have had the team at Ryan & Wetmore working as our CPA partner for approximately 25 years. We have the utmost confidence and trust in the tax and accounting guidance that they provide us and find them to be extremely knowledgeable in all aspects of financial and business accounting. They work seamlessly with our ownership team and in-house accounting team and make financial accounting aspects of our business almost seem easy. We would (and have!) highly recommended them to our peers."
— S. Daves, President | Construction
output-onlinepngtools (5)-min
"We switched to Ryan & Wetmore at the end of 2019 because we wanted to use a firm who understood the Technology Industry and the Government Contracting space. We are very satisfied with the services Ryan & Wetmore is providing. Chloe is very responsive to my many questions, and Pete has brought to the surface many issues that we never knew we should be thinking of. We have been extremely impressed, and it has been a great experience!"
— A. Tabatabai, Principal & D. Tabatabai, President | IT
output-onlinepngtools (5)-min
"I would like to convey my thanks and appreciation for the years of helpful service Digital Industry has received from Ryan & Wetmore. As you know Digital Industry LLC has been in the Silver Spring MD business community for 20+ years providing I.T. Services to our clientele and Ryan & Wetmore has been our CPA for over a decade. Of all the different vendors that it takes to run a small business we wanted you to know that Ryan & Wetmore is not only an asset to our successful operations but also one of our favorite vendors with whom to engage. Thank you for the years of consistent, prompt and professional support."
output-onlinepngtools (5)-min
"Ryan & Wetmore have been our financial counsel for over thirty years. Each year Pete Ryan and his team consistently guide Horizon Vascular Specialists through complex taxation, transactional and operational issues that we face in the healthcare industry. Ryan & Wetmore consistently remains knowledgeable on recent legislation affecting our practice. In particular, Mr. Ryan is able to provide meaningful advice to Horizon on most any business issue we are facing."
— M. Hunt, Practice Administrator | Medical Practice
output-onlinepngtools (5)-min
"Let me say that, as usual, you did a whale of a job for us this year. I basically don't know where I'd be if I had to manage a fraction of these returns without you all advising and preparing the return. I've worked with a lot of accountants over the years, and you all at the very top of the list, bar none. I'll continue to be looking to refer you to clients who might be a good fit."
— D. Baker, Attorney | Legal
output-onlinepngtools (5)-min
Ryan & Wetmore has helped me set up a customized retirement plan, obtain and manage a PPP loan, and oversee the daily accounting for my medical practice. I know that the financial side of my business is solid, which allows me to focus my attention on caring for my patients - the thing I love to do.
— S. Sitzmann, Doctor Osteopathic | Healthcare
output-onlinepngtools (5)-min
"Thanks for the high-quality work you do at Ryan & Wetmore. Lori and Jessica have been able to guide me through the process of getting the payroll service and accounting systems to properly talk to each other. They gave me much-needed advice on getting out the invoices to my customers; literally I couldn't have done it correctly without their guidance. I have always been confident that they have given me sound advice and excellent support. I have never looked back on my decision to sign up with your firm; you've got a great team!"
— S. Park, CEO | Technology
Resources to help you
get to where you need to go.
Staying busy in the community.
Chatting with iHeart Media
Co-founders Pete Ryan and Michael Wetmore sat down with iHeart Media for M&T Banks's new Local Business Spotlight series to discuss the current business landscape and what business as usual looks like for us during the pandemic.
An Interview with Pete Ryan
Co-Founder Pete Ryan provides great insights into the M&A market changes during the pandemic and shares his expertise on M&A in Construction, Medical Practices, Government Contractors, and Technology companies.
Educating Businesses on ERC
Many businesses are unaware of the recently expanded Employee Retention Credit. Reimbursement is lucrative. Calculations are complex. Let our CPAs and consultants handle complicated equations for you.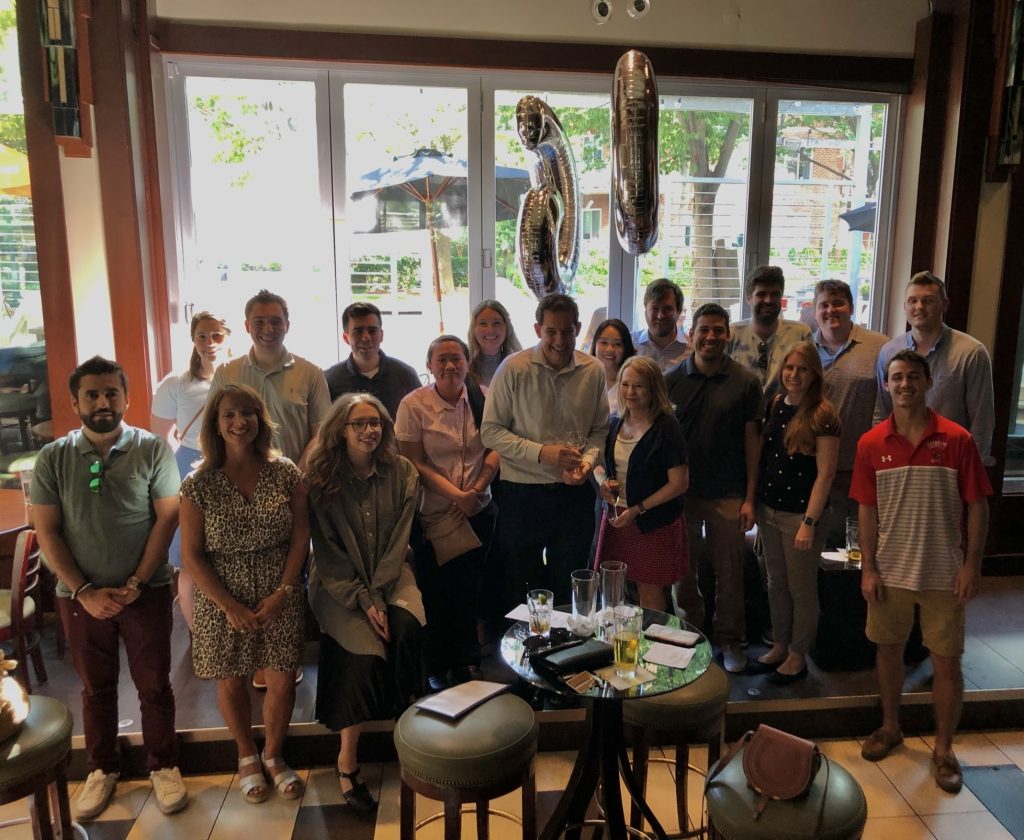 We do right by our team.
From an open management style to our rewarding benefits, we take pride in keeping our employees happy and professionally fulfilled.
Let's take your business to the next level.
Our team of CPAs and consultants specialize in supporting your business's growth through forecasting, best practices, process optimization, and more.